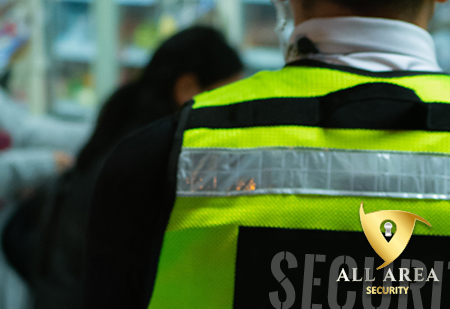 All Area Security in Alabama, provides professional, licensed and affordable security guards services.
Our security services are custom-tailored to your specific needs.
Looking for Local Security Guard Company in Alabama? We're based in Gadsden, not from out of state!
Call: (256) 344-4022 for more information.
Whether protecting people, buildings, equipment or venues, our certified Law Enforcement Officers deliver the safety and security you rely on. We are known and trusted to expertly protect and manage the safety of personnel and assets all over northcentral Alabama.
Security Guard Company in Alabama
One of the most commonly overlooked ways to mitigate potential risks and threats is to be very familiar with the local area being protected. We offer armed security guards and unarmed guards.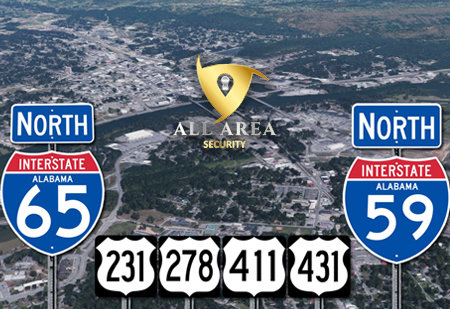 All Area Security is a locally owned and operated security guard company.
Our team of licensed security guards and highly experienced Certified Law Enforcement Officers know and understand the people, cultures, etc.
Being one of the most trained and professional security services you can hire is only half of the benefit of hiring us.
The fact that we are one of the most affordable provides a substantial layer of value as well.
Security Guards for Hire
Are you considering hiring security guard(s) for your event, building or even private or personal protection? Do your homework first. It's very important to check the companies credentials before you make the hire.
There are many things to keep in mind when choosing the right security service. Some of the questions to ask include:
Credentials. Are they properly trained, certified, licensed and insured? You wouldn't want anything less.
Liability. Do they have sufficient liability insurance to absolve you of responsibility in the event of an incident? Don't be left on the hook.
Professionalism. Did they take the time to listen and understand all of your questions and/ or concerns? Were they helpful and informative about your specific needs? If not, their priority may the money, and not you or your needs.
Experience. Are they new security guards? Do they have years of professional experience dealing with security situations? Today's threats and security risks are more complex than ever, don't take chances.
Compensation. Does the amount being charged seem equal to or greater than the value of the services being provided? If it seems high, get a second opinion and compare the services.
As you can see, knowing what you're getting by hiring the right security guard service takes a little due diligence. Taking a step back to consider the whole picture is one of the easiest things you can do before making your choice.
We provide certified security guards and officers in Alabama, including Etowah, St. Clair, Blount, Calhoun, Talladega, DeKalb and Marshall County.