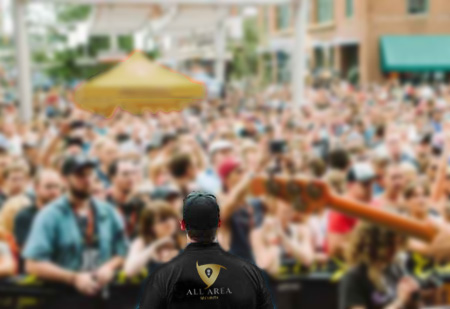 As a local Alabama security guard services company, All Area Security understands the needs of our clients better than the big chains.
Did you know that you can hire experienced, trained, and professional security guards & services for events or other needs?
Call: (256) 344-4022 For a free consultation.
For private, corporate or municipal security you can count on and afford, All Area Security is the trusted choice.
Whether you require armed or unarmed security guards, have a large event or a small venue, or need personal or private security protection, we can help you. Our team of of licensed security guards and other personnel can assist you with the safety and peace of mind you deserve.
Security Guard Services in Alabama
Armed and unarmed security officers help to ensure that people and property remain safe, orderly and protected regardless of potential threats or situations.
Our security guard services can assist you in the following areas:
Corporate & Special Event Security
Medical Facility Security
Construction Site Security
Educational Campus Security
Security Guards & Officers
Funeral Escorts
Parking Lot Security & Patrols
Public Banking Protection
Retail/ Storefront Security
Private Security
Residential Patrols
Gated Community Patrols
Whatever your needs are, we can help you ensure that your people, possessions, and property are kept safe, protected, and operating smoothly. Are you considering protection for you and your staff? Our expert security services can design a security plan to address all of your needs.
All Area Security Guard Company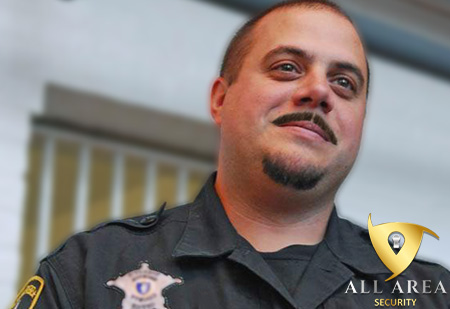 Headquartered in Gadsden, AL, All Area Security is locally owned and operated. In fact, we use highly trained, licensed security guards and certified Law Enforcement Officers for the security services we're called to provide.
Mitigating risk to people and property is an everyday occurrence with us. Having extensive backgrounds in law enforcement, our personnel are trained to take a proactive approach to deter and neutralize active and potential threats. Everything comes together to ensure the safe and secure operations of your business, venue or event.
We are a local security guard service located in Gadsden, AL and we serve all of north-central Alabama.