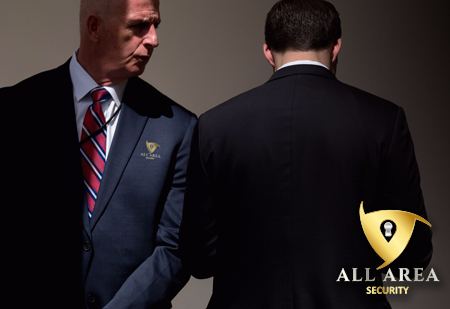 Is it time for you to seriously consider getting private security guards or services? Don't procrastinate.
Having a dedicated personal security guard for medium to high-risk situations will give you peace of mind.
Do you need a personal security guard? It's more affordable than you think!
Call us at: (256) 344-4022 for options to fit your needs.
Whether you have a high net worth, hold public office, transport high-value items, or just need to be protected, All Area Security provides it. Our team members are discrete and highly effective.
Private Security Company in Alabama
No one knows more about the areas you need protection than someone local and familiar with it. Based out of Gadsden AL, we are the trusted private security company serving north-central Alabama.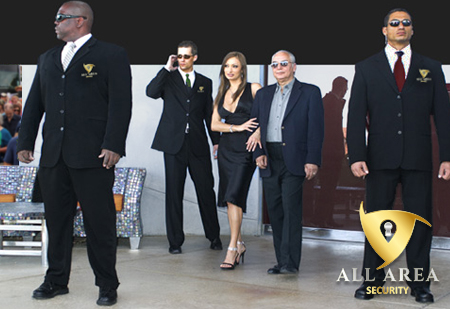 Private security goes well beyond simply having armed or unarmed guards.
You have to have a comprehensive assessment of the potential threats and risks that may be involved while in protective care. No two events are ever exactly the same, so it's important to understand your options.
When you hire us, you will have the expertise of some of the most seasoned and certified law enforcement officers available. We know what to look for and will take necessary offensive or defensive measures to detect, deter and neutralize harmful situations.
Whatever it takes to effectively ensure the safety and security of your people and organization.
VIP Security Services
Sometimes referred to as a VIP Event Security, our trained, experienced, and professional private security team members are mission focused on keeping you protected at all times. We make hiring a private security guards easy, informative, and affordable.
In today's highly charged environment and social media-obsessed society, it's easier than ever to find your people or business in the public eye. Potential threats to you and your staff, or property have to be taken seriously.
Once the local authorities have been notified of credible threats, it's time to look at adding personal security. VIP Security Gaurds are not just for the wealthy, famous musicians, or Hollywood actors. They are much more common for those people and organizations who have been plunged into a risky situation without warning.
Regardless of why you may want protection, our friendly and highly trained staff can answer the question you have and help you make a plan.
We provide certified VIP security guards and services in Alabama, including Etowah, St. Clair, Blount, Calhoun, Talladega, DeKalb, and Marshall County.