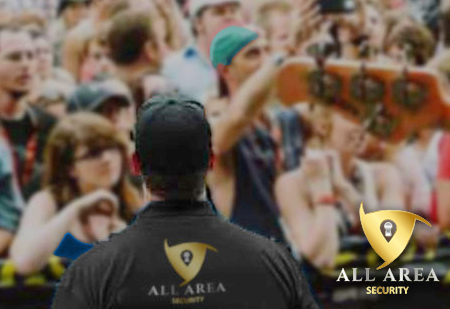 Are you going to need event security guards for your venue here in Alabama? All Area Security has the most experienced team of Certified Law Enforcement professionals to ensure everything goes smoothly.
Looking for a local special events security service? We're based right here in Gadsden, AL!
Call us at: (256) 344-4022.
We know how important it is to provide a safe and secure experience for everyone attending your indoor or outdoor gathering. In addition to the professionalism, expertise and management that we offer, our prices are still more affordable than most.
Event Security Services in Alabama
You've been planning a special event for a while now. Everything is scheduled and on plan. While you always knew that having security services and security guards was automatic, you are now faced with the decision on who to hire.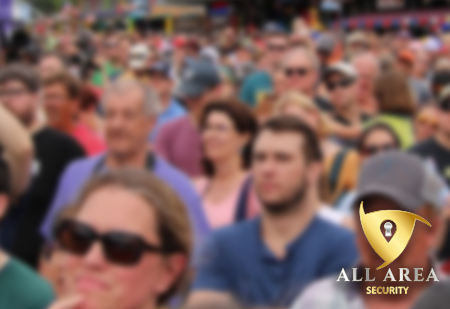 All Area Security in Gadsden specializes in event security. From concerts, rallies, speaking engagements, and sports games to carnivals, craft fairs, and more; we can provide armed or unarmed security guards to make sure everything goes as planned.
The time to plan for the safety and security of your inside or outside gathering is always best to do in advance of the scheduled date of your event.
When you call on us, we will schedule a free security planning consultation with you and those involved. This helpful and comprehensive session will help make sure that your needs are met and give you insight into vulnerabilities you might not have considered.
Concert Security
Whether your concert event expects small or large crowds, keeping the safety and security of the people, property, and equipment is paramount. Indoor and outdoor concert security have many similarities, but each one presents unique challenges that must be met.
More than just crowd control, situations such as fire, theft, and extreme or anti-social threats must be planned for and taken into careful consideration. Everything from directing traffic to perimeter security as well as communication with local fire and law enforcement agencies has to be arranged.
While crowd control is usually the first thing on your mind, clearly there is much more to it. Most concerts go smoothly and have few if any incidents. Hiring the right concert security company to manage all of the risks involved will give you the peace of mind you need.
Going to a concert and need a VIP or private security? We offer that too.
We provide certified concert security guards and services in Alabama, including Etowah, St. Clair, Blount, Calhoun, Talladega, DeKalb and Marshall County.